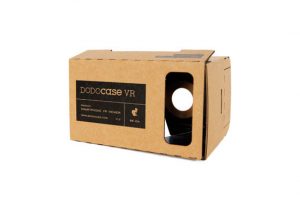 360Heros is celebrating the New Year by looking back at the great 360 video content we've seen in 2014. With the 360Heros 360 Video Hosting Center receiving daily uploads from producers across the globe, we've had the privilege of enjoying some awesome content!
In an effort to help share this great work, we're recapping 10 of our favorite 360 videos from 2014!
10. "NASA's Goddard Space Flight Center"
Charles Hayden Planetarium team member Jason Fletcher has been using 360 video technology to create planetarium shows at the Museum of Science, Boston. This 360° tour of the NASA Goddard Space Flight Center offers viewers a sneak peak at the immersive nature of these educational planetarium shows.
9. "Table Mountain Cable Car"
The latest update from Chris du Plessis and Photos of Africa puts viewers in a cable car descending from Table Mountain, one the New 7 Wonders of Nature, located in Cape Town, South Africa. This tourist attraction shows passengers a view of the landmark unlike any other. Thanks to this 360 video, we get a sneak peak at this famous location and experience.
8. "Beautiful Places of Kaunas and Vilnius"
Among the panoramic videos IDEAS Studio captured in Eastern Europe this year is this virtual tour of Kaunas and Vilnius. The video lets viewers take a look around these Lithuanian cities and explore their historic architecture.
7. "Formula Drift Round 4 – Fredric Aasbo and Darren McNamara"
While covering the Formula Drift pro racing series, Chabin Mullen and Sendit Productions set aside time to record the action in a full 360°. This particular video pits drivers Fredric Aasbo and Darren McNamara against one another in Round 4 of the drift racing competition at the Wall Speedway in New Jersey.
6. "Bridges of Paris 1"
Filmed by Restitution 360, this panoramic clip captures what it's like to take a boat ride along the Seine River in Paris. Viewers can check out the Eiffel Tower, the replica Statue of Liberty on the Île aux Cygnes and numerous other landmarks as they cruise through the center of the city.
5. "Hang Gliding in Santa Barbara"
While completing a project in California, our team had the chance to meet up with three-time U.S. National Hang Gliding Champion Zac Majors and his local instructor friend Willy Dydo. The duo took us on an awesome ride through the mountains of Santa Barbara that ended with a stunning beach landing.
4. "Sheila G's Dragster"
Take a ride down the race track at the Empire Raceway with this panoramic dragster video. Sheila G's Driver Ed Mccleaft shows us what it's like to reach a speed of 174 miles per hour in just 4.1 seconds!
3. "The Running of the Bulls"
This interactive 360 video is part of a series captured by Opabinia Films at this year's edition of The Running of the Bulls. The production company's work takes viewers to the streets of Pamplona, Spain for a panoramic view of this historic annual event. Have a look around but try not to get trampled!
2. "Shark Dive in Yap, Micronesia"
Bill Macdonald of Macdonald Productions showed us all what it's like to swim with over 30 sharks while testing 360Heros first generation 360 scuba gear. Filmed off the coast of the Manta Ray Bay Resort in Yap, Micronesia, the footage truly captures the diver's perspective of these amazing predators.
1. "Night Tickler: 360 Burning Man Timelapse"
This timelapse video from VR Playhouse gives us a firsthand perspective of what it was like to be hanging out at Burning Man this year. Complete with musical accompaniment from one of their favorite DJ s and a virtual seat at the team's camp, this video is seriously fun to watch. From the vibrant colors to the cool vibes, this one has been a favorite among our team members and site visitors alike!
Our top ten list of 360 videos is an adventure in itself, as it features work from eight different producers and footage filmed in six different cities. While it was challenging to choose just 10 videos to feature, these were some of our favorites as we enjoyed watching all of the 360 videos produced this year. If 2014 is any indication, the 360 video community is just getting started and 2015 should prove to be another incredible year!
Do you have a favorite 360 video from 2014? See any that we've missed? Feel free to let us know in the comments below and check out the 360Heros Newsletter for more updates!