The 360° video revolution continues to spread across the globe as the public discovers immersive video and industry professionals push the medium's boundaries. An excellent example of the latter is the IDEAS Studio in Belarus, which stands as one of Eastern Europe's first 360 video production companies. With a portfolio that boasts work for MTV and top European brands, IDEAS is bringing a similar level of quality and professionalism to 360 video.
Thus far, IDEAS has showcased the renowned Belarus Fashion Week, documented the reenactment of a 15th century battle and filmed a promotional event for Jaguar Land Rover – all of which are presented in panoramic interactive video experiences. In order to share their exciting work with the world, Taras and his studio are utilizing the 360Heros 360 Video Hosting Center.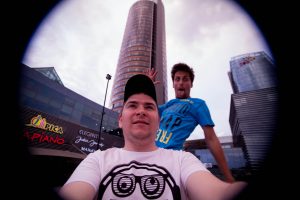 The IDEAS team got its start producing short films and has since evolved into a production studio working exclusively with 360 video technology. 360Heros sat down with IDEAS' director Taras Kulik to discuss his team and their work as panoramic video producers:
"We began film production (filming short movies) when we were studying at the Academy of Art in Minsk, so everything started from that. As for the panoramic filming, we started testing it in April of this year and this technology captured us. Now we're eager to work exclusively with panoramic video."
When we asked Taras about his experiences working with the 360Heros hosting center, he discussed the way in which it serves as a tool for his team to showcase their  professional work:
"I like your hosting center because it's easy to use, it's fast, it works well and you have mobile applications for viewing your videos. It offers everything we need for presenting our work to potential clients. Your service is the best out that we've seen and that's why we use your hosting center exclusively. With your player it works consistently across every browser and we don't have to be afraid when we show a client that they won't experience what we want to show."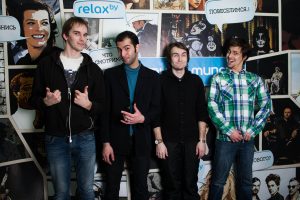 While Taras and the IDEAS Studio are in their professional niche on our hosting center, 360 video production is fairly uncommon in Belarus and Lithuania where they work. They currently stand as trail blazers helping to spread panoramic video across Eastern Europe:
"I'm super glad to work with this technology! In our region (Belarus, Lithuania) our production company is one of the first that makes these videos. Actually, I haven't found anyone else yet who is working in this sphere. And for me it all looks like we're explorers who always have new challenges to cope with -and that's awesome! My team and I are working in one of the most perspective media sectors. I'm very excited that I get the opportunity to work with this incredible technology and this nice team."
In terms of the content IDEAS creates, they film a wide variety of subject matter throughout Eastern Europe. Their work allows people all over the world to see places and events in this location that they would otherwise be unable to explore. This is exemplified in the panoramic video tour Taras and his team filmed of the Lithuanian cities Kaunas and Vilnius:
While Taras and the rest of the IDEAS team enjoy creating awesome panoramic content, doing so hasn't come without unique challenges:
"This way of filming creates more problems than a classic video because we have to hide the team, light and other stuff while filming. Despite this, the greatest benefit of 360 video production is offering a full immersion effect in the place where it was filmed -especially using the Oculus Rift."
For the creative individuals behind the magic at IDEAS, it's worth the trouble to create immersive and interactive video experiences for others to enjoy.
As for the future of IDEAS Studio and their panoramic productions, Taras left things enticingly vague "To tell the truth, I want to show my plans, so I won't tell you about them. The only thing I'll say is that I want to create all of my future 360 video projects with a fire in my heart". Based on what we've seen from Taras and the rest of the IDEAS team so far, we'll be eagerly awaiting those plans along with the rest of the 360 video community.
© 2011-2014 360Heros™ is a 360Heros Inc Company. GOPRO®, HERO® are trademarks or registered trademarks of Woodman Labs, Inc. in the United States and other countries. 360Heros, Inc. is not an affiliate of GOPRO® or Woodman Labs, Inc. 360Heros is a very proud user of GOPRO® cameras! 360 Heros creates 360° Video using GoPro Hero2 and Hero3 cameras. Check out our gear, sign up for updates, and explore the 360° videos and 360° panoramic photos created with the different 360 Plug-n-Play Video Gear.