The 360Heros team is proud to announce its issuance of a patent covering the multi-camera 360 video holding assemblies we've been developing and sharing with content creators since 2012.
Our team views this news as an affirmation of the goals we've had since day one in trying to advance 360 video technology and helping the medium grow. The buzz surrounding VR has created amazing opportunities for content creators to push the limits of immersive content and we're thrilled to be involved in supporting that growth.
Please see below for more details regarding the patent as well as our official press kit and thank you for sharing in this milestone with the 360Heros team!
Patent Details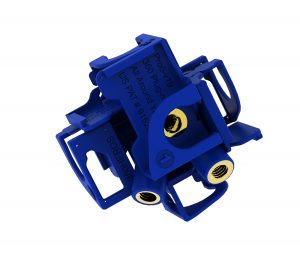 The US patent for invention number 9,152,019 B2 is for camera holding assemblies which hold multiple cameras in a preset, 360 Plug-n-Play™ orientation. The orientations falling under the patent feature 4 or more cameras held in a spherical orientation to create fully spherical 360 degree by 180 degree videos and photos. These holders utilize cameras in their original form and dual purpose them to capture a fully spherical, seamless 360-degree field of view.
Over the last 3.5 years, 360Heros has developed a complete product line of 10 such solutions for capturing 360-degree video and photo content above water, underwater and in the air. Manufactured in WNY, current models on the market utilize GoPro™ cameras for data capture. However, the patent is not limited to this make or model, as it also applies to multi-camera configurations for cameras such as Black Magic™, RED™ and other cinematic cameras.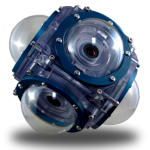 Today a majority of these products are 3D printed using a high strength flexible nylon material which is lightweight and easy to use. The patent also applies to configurations for capturing 360-degree video underwater. The 360Abyss is an example of one such solution which is capable of filming 360 video at a depth of 1,000 meters or 3,280 feet.
360Heros solutions have been sold to over 6,500 customers worldwide and are currently being sold domestically and internationally via the 360Heros shopping center and global re-sellers such as B&H Photo Video. These products are used for applications ranging from documentary filmmaking to music video productions and have been used by brands such as MythBusters, RYOT and TIME Magazine.
In all cases the holder configurations can create content with resolutions ranging from 8,000 x 4,000 pixels to 12,000 x 6,000 pixels. This content can be played back via virtual reality head mounted displays such as the Samsung™ GearVR™ and Google™ Cardboard, dome projections systems, via the web and on IOS and Android devices. Free mobile apps and hosting services such as the 360Heros app and hosting network, YouTube 360, and Facebook 360 provide content creators outlets for sharing and viewing 360 video content.
The patent also introduces 360Heros 360CamMan media management software which allows filmmakers to quickly transfer, organize and optimize video files from multi-camera configurations. The managed media output from 360CamMan is fully prepped and formatted to create spherical 360 video using packages such Video-Stitch, Kolor and Nuke. Stitched content from these packages can then be re-imported into 360CamMan to optimize the content for 3D play back in VR devices such as the Samsung GearVR™, Google™ Cardboard and large format dome projection systems.
Official Press Resources