360Rize Shelling Out Some Great 360 Secrets!
As we have discovered previously this year, the 360Penguin camera has been very popular among outdoors men. So many nature lovers and hunting enthusiasts find the option to film their experiences quite intriguing. Therefore, 360Rize has been hitting the road in a big way to keep spreading the good word about the 360Penguin camera! Everything from fishing boat charters to turkey hunters, to the general nature lover understands our mission. 360Rize mission is clear when most stop to watch our 360 footage displayed at these shows. Our mission is to educate people, from all walks of life, on how to enjoy capturing full 360 footage of anything they want to share later! Footage can absolutely be captured during some great hunts! We enable any sportsmen to catch the whole hunting experience from their point of view to share later! Join us at the 2019 Indy NRA Show this weekend!
Show And Tell
The best way to tell everyone how many different ways the 360Penguin camera is different than any other 360 camera on the market currently is to show them. This is why we love going to trade-shows! We love showing an inquirer the reasons to get into 360 that they never would've thought of initially. The excitement they express when seeing all of our previous applications is in turn exciting to us. We love to educate about 360 and its many uses! These uses can be for work or play. At the last NRA show we attended in Harrisburg, not only did we sell many 360Penguin cameras to attendees, but also to many of our surrounding fellow exhibitors! Being able to show and tell about our 360Penguin has been a great way to educate consumers about 360. Furthermore this awesome little product, the 360Penguin, is meant to include everyone in the 360 fun!
Buy Your 360Penguin Camera Now!
Lock, Stock And Barrel
We are coming into the 2019 Indy NRA Show with all of the accessories that anyone would want for to start shooting 360 footage. The 360Penguin camera now comes with an included Action Camera Mount and Live-stream Mount. These options are wonderful to have and take up minimal space in your gear bags. 360Rize is also excited to now have our Hands-Free Action Camera Shoulder mount with us for purchase. This self mounting option was quite popular at previous shows, and we believe this mounting option will once again be the most sought out mounting option for sportsmen. Lastly, 360Rize has a wonderful free software solution called 360Camman! 360Camman converts any 360 footage filmed by the 360Penguin to be played back on any 360 viewing platform! We have really thought of everything to help a regular consumer get into being 360 producer overnight!
True Story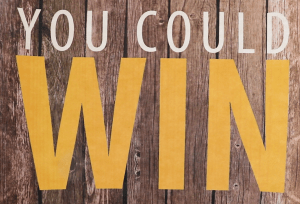 We could talk all day about the many uses for the 360Penguin and how awesome it is. The main proof of this is all shown at the 360Rize booth #1919 . We feature a video at our booth that shows all of the different places we have grabbed footage of the outdoors ourselves. Once onlookers see a glimpse of this, it is usually hard to not watch the video in its entirety. While watching the video, we can show how each section of footage was mounted, or placed to recover the demo production. Moreover, we can show the do's and dont's of filming inn 360. Please feel free to come watch the footage that has many talking about the 360Penguin at booth # 1919! And don't forget to enter for your chance to win your very own 360Penguin!