360VR continues to gain popularity with each passing day. In fact, a recent study has shown that about 180 million people worldwide were actively involved with 360VR in 2018. This is an astonishing number! However, all signs point to this only being the beginning. So, what's the reason for the rise in popularity of 360? Well, it's quite simple. 360VR allows for engaging and immersive experiences that other forms of media don't possess.
360VR Drives Engagement
By far, the most appealing aspect of 360 is the interactive environment that each photo and video create. Within this environment, you can control exactly what you'd like to see. On a smartphone, you do this by rotating the image with your finger. If your wearing a headset, such as the Oculus Go, panning of the image is done by simply moving your head. Being able to click anywhere, at any time, to change perspective offers a far more compelling experience than standard video. In fact, studies show that 66% of people are more likely to watch 360 videos over standard videos. Additionally, because 360 videos are interactive and engaging, people watch them for an extended period. Instead of taking hundreds of photos of the big game, you can now take a single 360 photo or video that captures everything all around you. Now, when you get home to playback your content, you can immerse yourself in the experience all over again. Therefore, to say nothing compares to 360VR is an understatement.
Immersive Experiences From The Comfort Of Your Couch
We all love great experiences, it's why we suffer through airport security. It's why we're willing to drive countless hours cross country in a station wagon on our way to Walley World. Okay, maybe that last part was too much National Lampoon, but you get my point, people love to experience things! Whether it's watching the big game or driving a race car, if it gets us out of bed in the morning, we want to see it. For this reason, it shouldn't come as a shock that 360 videos have taken off the way they have. 360VR allows for a first-person point of view of any experience in the world from the comfort of your couch. All it takes to view these unique engaging experiences is a smartphone and the patience to sort through the thousands of 360 videos that currently exist today. Now, with the 360Rize 360Penguin creating your own 360 content can be just as easy!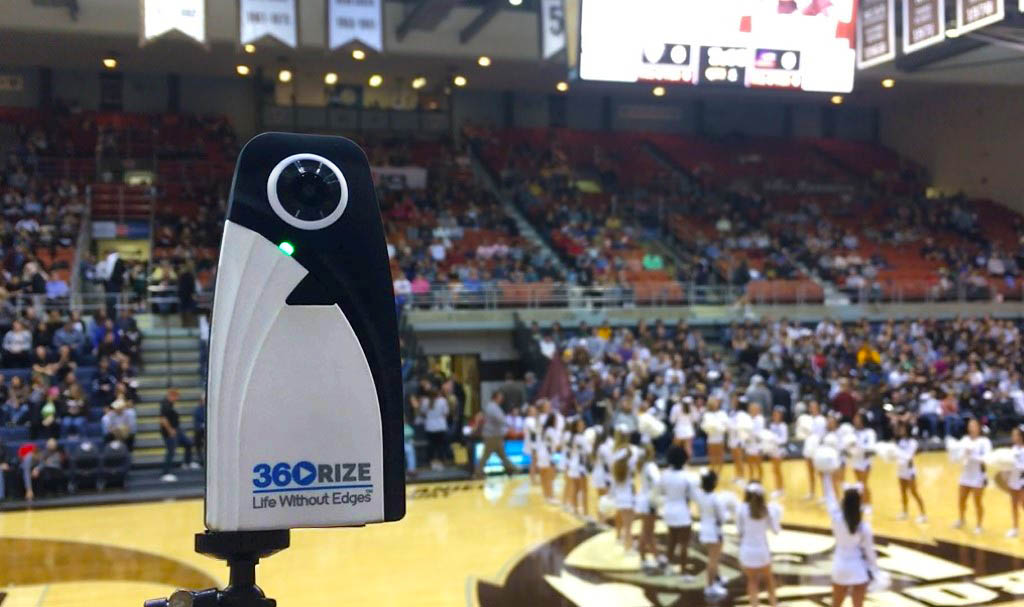 Check out the 360 degree equivalent of the photo above! Just click and drag!
By offering unrivaled levels of engagement and immersion, 360 content is changing the world. The ability to view unique places and experiences is proving to be the reason for the rise in popularity of 360VR. This global medium doesn't represent another fad, it represents the future. Be a part of this future and create your own immersive 360 content with the 360Rize 360Penguin!