Showcasing The 360Penguin at the WNY Sport & Travel Expo
The WNY Sport & Travel Expo located in Hamburg NY, represented 360Rize's third outdoor show this year. And much like the previous two, it was a major success! Coming into the show, our mission was simple. To show as many outdoor enthusiasts and Sportsman alike the benefits of using our camera system. In other words, we demonstrated how the game-changing 360Penguin action camera allows you to capture and relive your most special outdoor moments. Furthermore, being able to share them later with others as if thet were there to begin with!
Series Of Events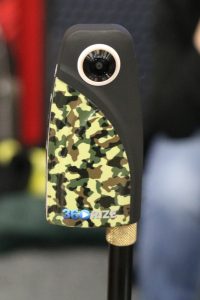 From the moment the doors opened on March 7th, to tear down on the 10th, 360Rize was busy. It became clear almost immediately, why the WNY Sport & Travel Expo has been around since 1991. The amount of passionate sportsman in attendance is truly impressive. The weekend long event consisted of an entire room mostly dedicated to hunting trips and fishing charters. Other outdoor amusement included but wasn't limited to hunting gear, fishing tackle, camping equipment, and power-sports, such as ATV's and Jet Skis. Furthermore, the Expo housed multiple live demonstrations and seminars. In total, an estimated 12,000 people were in attendance. In addition to attendees, 200 exhibitors were also present, all educating outdoor enthusiasts on their products and services. Standing out from the crowd, was 360Rize, as we gave live demonstrations of our game-changing action camera that allows for 360-degree content capture at the push of a button.
Winner/Winner of the 360Penguin Camera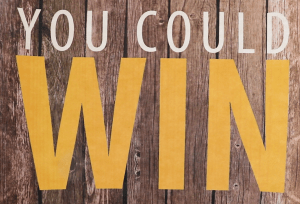 Throughout the weekend, our booth was an attractant for the most hardcore of outdoor enthusiasts. Among them, was Antler Ice's Bone Cold TV and professional bass fisherman Michael Delvisco. Michael competes in both the FLW and Bassmaster, which is to say he competes with the best anglers in the world. In addition to being a professional fisherman, Michael is also a fan of video. So naturally, he took an interest in the 360Penguin, because of its ability to capture everything. Many anglers, like Delvisco have had to deal with traditional point and shoot action cameras. These cameras often fail to capture the moment. For example, the monster bass that you just landed heroically, is almost guaranteed to be out of the frame of a traditional action camera. With the 360Penguin, you'll never miss out on the catch of a lifetime! One of the coolest moments of the show, as mentioned above, was having Bone Cold TV stop by the booth. Bone Cold TV is a hunting show that currently airs on the Pursuit Channel, as well as regional local networks. After some conversation,  Bone Cold TV became excited about the 360Penguin action camera and our collaboration in the near future!
All of us here at 360Rize feel very pleased having spent the weekend at the 2019 WNY Sport & Travel Expo. We will keep you informed on where we will be visiting next to show off our 360Penguin!