Family Is Everything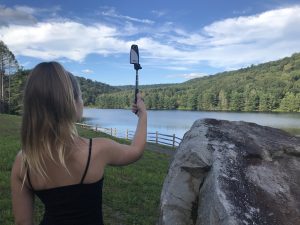 360Rize knows the fears the common shutterbug may have as they weigh out the idea of trying 360 content capture for the first time. A couple of years ago, the time taken to learn this type of photography and videography was time-consuming. Gear was far from affordable. Post-production workflow also seemed cumbersome for the average person to understand. All of these issues could definitely take away focus and funds from what's most important in life to you and to all of us at 360Rize….FAMILY! Therefore we have worked hard to design a 360 camera that is simple to use and affordable for everyone. Now, there is no time spent on figuring out the best way to capture your families special moments. Allow us to introduce our 360 content capture game-changer, the 360Penguin!
HURRY ITS NOT TO LATE you can save $75 and more on Kickstarter.
Easy To Use
When we say "easy to use" we mean it! In fact, the 360Penguin camera has only one button you need to utilize to capture great 360 picture and video. Using this button, power on/off, start and stop video recording, and also use as a shutter button to capture 24 megapixel 360 photos with one click! This button also changes between all these modes that users may want to select from. In other words, if you know how to push a button, you are more than qualified to handle and benefit from this 360Penguin camera. Furthermore, because of its foolproof functionality, anyone in your family can use it! What good is a complex camera? 360Rize wants everyone everywhere to be able to capture their world and family experiences "All Around You!"
Additional 360Penguin App-peal
The 360Penguin camera can be operated all by itself easily. However, we have an additional feature that all smartphone wielders may find very beneficial. The 360Penguin camera has its own App for iOS and Android that allows users to control and use additional options when shooting 360. Special features include the ability to change preview display on the phone between little planet, dome or fish eye views. Users can get a sneak peek of the camera's view in its position before the capture. Using the mobile device, take 360 picture, video or time-lapse as the app controls the camera remotely. Once footage is captured, users can then download footage to their mobile device for easy sharing. If you'd like to skip the downloading step and jump into sharing your 360 footage, the 360Penguin app also has the ability to Live-stream directly to your Facebook or YouTube pages!
Sharing your 360 Experience!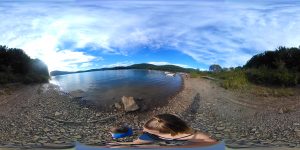 It's in our human nature to want to tell our story! Become the narrator of your most memorable moments as you catch them all in 360 and share to the world. Document birthdays, get-together's, and special events for future reflection and display for viewers. If you own a 360Penguin and train your family how to use the camera, you can also be on the receiving end of the capture. Keep up with family events you cannot be present for by viewing the content captured later as if you were there! No stitching is required before sharing. The 360Penguin does this step for you! Sharing 360 footage has never been easier!