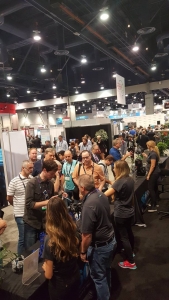 360Rize will be at the NAB Show in Las Vegas starting Monday, April 24th until Friday, April 28th. Our booth is N318VR, in the VR Pavilion in the North Hall.
If you would like to get into the exhibits to see us for free, use this Guest Pass Code: LV5224
At our display, we will feature all our 360 Video Solutions, so you can see our products, ask questions, and get to know our 360Rize team! If you stop by the booth, you can get a coupon code with $50 on your next purchase of any of our 360 Video products.
You'll get to see our GoPro™ Modular rigs, and see for yourself how simple it is to build a 360 Plug-n-Play™ rig that can work with Hero3, 3+, and 4 and swap out the holders to work with Hero5 cameras.
We will have our Uni360 models on hand- the world's first multi-camera 360 Plug-n-Play™ that works with GoPro™, YI, Garmin®, and more.
Another highlight at the 360Rize booth is the new Timecode Systems 360 Video rigs. We've worked with Timecode Systems to create a 360 video solution that works perfectly with their SyncBac™ PRO systems, which syncs all of the action cameras in the rig to one timecode. The Timecode systems :pulse unit and BLINK app allow for the footage to be captured, previewed, and synchronized in real-time.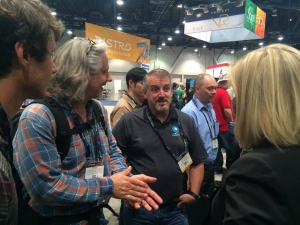 Our systems will also be on display at the Vitech Group / Manfrotto booth C6025, Timecode Systems Booth C2746, and YI Technology booths C256 and N1121VR.
Also, on Monday at 7PM EST, 360Rize founder Michael Kintner will be featured as a part of the NAB Show Live. He'll be sharing about New VR 360 Video Workflow Solutions.