We're less than a week away from one of the biggest tradeshows of the fall season, NAB Show New York. With so many exciting announcements, we will be demoing our latest technology and sharing the most up to date VR educational practices through our 360 Video/Virtual Reality Workshop. Come visit us in the VR Village, booth 460 next week to learn more about out the following news and innovations:
360 Video Workshop Presented by 360RIZE and NAB
Day 1 sold out fast so we opened a second day!  Seating is limited for Day 2, so sign up now.
We're proud to announce that Day 1 (11/9) of our 360 video workshop presented in partnership with the National Association of Broadcasters (NAB) and Future Media Concepts has sold out! In order to meet the overwhelming demand and interest in the workshop, we're presenting a second workshop on Day 2 of the NAB Show (11/10):
The workshops will take place at the Javits Convention Center during the course of the NAB Show exhibitions.  We will host the first workshop in room 1B01 on Wednesday and Thursday's workshop (11/9) will be hosted in room 2D14-2D15.
During these workshops, attendees will have hands-on experience and tutorials on working with multiple 360 video rigs, media management software, stitching and post-production techniques. The course will be led by 360RIZE CEO Michael Kintner and post-production specialist Matt Sheils.
Attendees will receive the following with the purchase of a workshop ticket:
Complimentary exhibits passes for both days of the NAB Show NY Expo (access to 300 exhibitors + 60 show floor sessions)
Free code to download 360CamMan v2 ($225 value)
Certificate of completion at the end of the course
Free Exhibits Passes
We invite you to join us at the NAB Show New York free of charge when you use our exhibitor code: NY9739. Those who use this code will qualify to receive the benefits in the Core Package. The Core Package includes access to the Exhibits, NAB Show New York Core Sessions and Exhibitor Info Sessions.
See the New 360Helios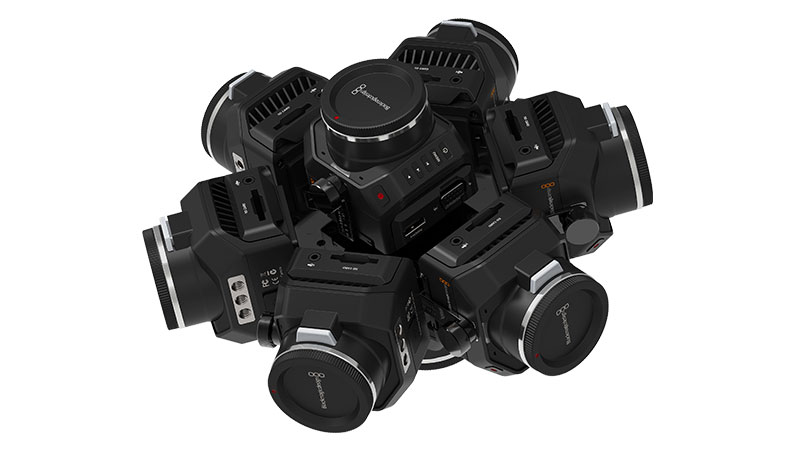 Among the tech we demo in our booth will be the 360Helios, our comprehensive ecosystem for filming cinematic 360 video content with Blackmagic Design cameras. This system includes configurable camera holders to adapt to studio and remote locations, the 360Helios Bullet control board for synchronized multi-camera start and genlock, and our custom Micro 4/3 lenses for optimal frame overlap. These key components will be on display in our booth during both days of the show and are currently available for pre-order on the shop.360rize.com shopping center.
Modular 360 Video Rig Line on Display + GoPro™ Hero5 Black Support
We will also be discussing our modular v2 360 video rig's new compatibility with the GoPro™ Hero5 Black camera. Currently, we are offering any customers who purchase a qualifying v2 360 Plug-n-Play™ 360 video rig before December 1st a FREE Upgrade Kit to add Hero5 Black support (shipping and handling charges apply). This promotion offers v2 users up to $360 in savings on adding Hero5 Black compatibility.
We hope that you take advantage of these great opportunities to learn the more about 360 video capture and VR. We will be in the VR Village booth 460 next week, see you there!