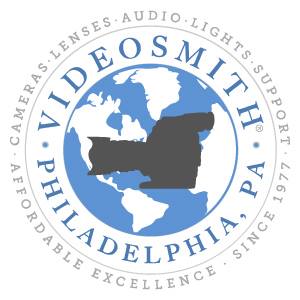 Education and innovation are coming to Philadelphia! Videosmith Inc. and 360RIZE have teamed up to hold a full-day workshop on 360/VR end-to-end workflow. The class takes place on October 15th, 2016 at their headquarters in Pennsylvania and will have you armed with the knowledge to start shooting 360 video in no time!
With just 12 seats available, we're keeping the class size small to ensure students receive ample time to ask questions and interact with the instructor and equipment.
The class will cover shooting techniques with our 360 Plug-n-Play™ line, utilizing 360CamMan for managing files, stitching, post-production, troubleshooting and more! Upon conclusion of the class, each student will be presented with an official 360RIZE Certificate of Completion.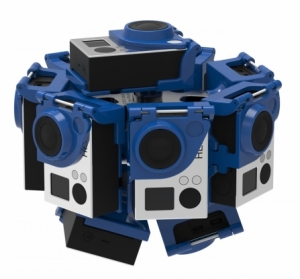 In particular, the class will focus on working with the Pro10HD v2, a 10-camera system for filming high resolution (12.000 x 6,000 pixels) 360 video content. Students will learn about the advantages of filming with 360 video rigs featuring a higher number of cameras (7 cameras, 10 cameras, etc.) which include increased frame overlap, higher pixel density and better overall post production quality.
Videosmith
"Videosmith has continued to be a pioneer in the ever-changing world of motion imaging; introducing 1" Type C, Betacam, Digital Betacam, and MiniDV to our region. A few years ago we moved quickly into the burgeoning world of large image sensor cameras, with the premiere of the Canon 5D, Sony F-5, and Arri Amira. This summer we've made the leap into 360 Spherical video camera rentals and post production services, including stitching. Our inventory of cameras and lenses is second to none."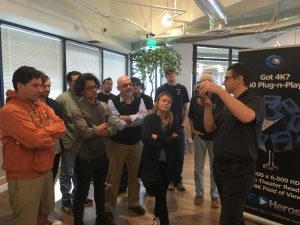 About the Instructor
Matt Sheils is a 360 Shooter, Editor and Trainer. He plans, coordinates and executes client projects, tests new products and focuses on one of 360RIZE's core objectives, helping people create their own 360 video content through instructional videos and in-person training sessions. Matt applies his extensive background in photography, web development and graphic design to pushing the limits of immersive content and virtual reality experiences.
360RIZE will continue to push the boundaries of this new medium but we certainly can't do it alone. That's where you come in. You are those who drive our passion to create compelling content and education is the first place to start! Can't make it to Philadelphia? We also offer one-on-one remote Skype training and private corporate workshops. If you're hungry to learn more but none of these options work for you, email us at [email protected] and let's see if we can make it happen!
Thanks so much for taking the time to visit our page! You can find the syllabus and more information regarding this workshop by visiting their Eventbrite page!