The 360H6 weatherproof 360 video rig is one of the most versatile production tools available to spherical content creators. From the Arctic to the rainforest, this weatherproof rig captures high resolution 360 video content in some of the world's most remote, harsh conditions.
360H6 in the Field
One of our most consistent pieces of equipment through the years, the 360H6 continues to evolve with the times and offer content creators versatility. Simple mounting, rugged construction and ease of use make the 360H6 a favorite among virtual reality filmmakers on the go. Whether it's being mounted on a drone, surfboard or something more conventional, it's all about getting the shot with the 360H6.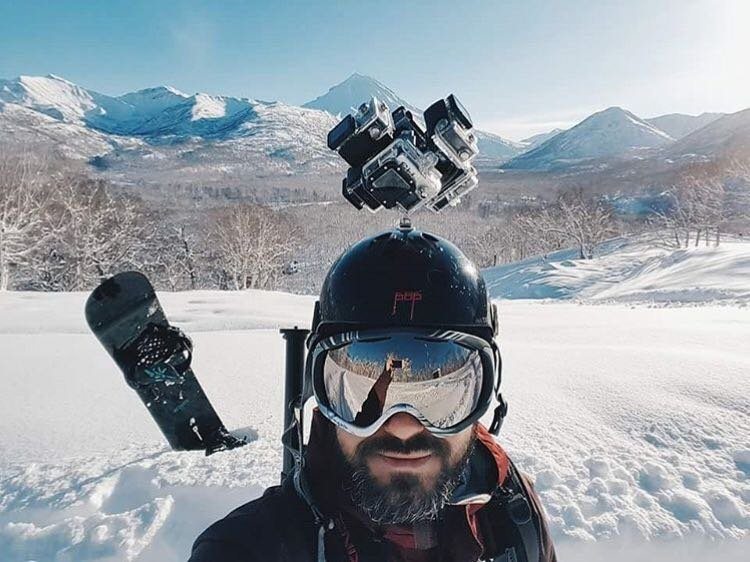 [robo-gallery id="9109″]
Photos left to right: Photos of Africa, Jessie Ward O'Sullivan, Matt Sheils, Photos of Africa
African Safari Experience Produced by Photos of Africa. Captured with the 360H6:

360H6 Modular Design
Mounting 6 GoPro™ cameras in their waterproof housings, the rig's simplistic design offers compatibility with GoPro™ Hero5 Black cameras, GoPro™ Hero4 series cameras, GoPro™ Hero3 series cameras and GoPro™ Hero2 series cameras. This adaptability has allowed users to take the 360H6 all over the world and to continue updating the unit as camera technology evolves.
See the 360H6 get assembled:

Since the 360H6 attaches to GoPro™ cameras via their waterproof housings, it can be attached to the GoPro™ Hero5 Black in the same fashion with the addition of a waterproof housing (sold separately). Our original setup video for the 360H6 demonstrates how cameras and their housings are fastened to the rig. This process is exactly the same for the GoPro™ Hero5 Black and can be applied to add support for this new generation of cameras.
Camera Compatibility
The 360H6 is compatible with GoPro™ Hero2, Hero3, Hero4 and Hero5 Black cameras. In order to add Hero5 Black camera compatibility to the 360H6, users must purchase 6  GoPro™ Super Suit  dive housings. These housings can then be fastened to the adhesive mounting pads that come with the 360H6 kit as demonstrated in our 360H6 assembly video above.
Key Features
Mounts 6 cameras in a spherical orientation to facilitate capturing 360 x 180 degree videos and photos*
Patented 360 Plug-N-Play™ design incorporates GoPro™ housings to support all-weather use
Compatible with GoPro™ Hero3, Hero3+, Hero4, and Hero5 Black cameras
Holder features qty. 2 – solid brass 3/8″ threaded mounting points
Compatible with 3/8" monopods, tripods and other standard mounting solutions
Output resolutions up to 7,500 x 3,750 pixels
Compatible with drones and UAVs
*Kit does not include GoPro™ cameras or GoPro™ accessories
Uses/ Highlights
All-weather model ideal for filming indoors, outdoors and in poor weather conditions*
Simple tripod and monopole mounting
High resolution and ease of use make the 360H6 a versatile and powerful solution
*While the 360H6 is weatherproof, it is not possible to film 360 video underwater with this model. This is due to the lack of frame overlap created by the camera's reduced field of view underwater.
360H6 Kit Contents
(1) 360H6 Plug-n-Play™ Holder
(6) Chrome screws for fastening GoPro™ camera housing to unit
(6) Flat adhesive mounts with quick release buckles
(1) 360RIZE 3/8″ – 1/4″-20 monopod/tripod adapter
(1) Audio sync clicker
(1) 360RIZE screwdriver/ camera removal tool
Technical Specifications
Weight with cameras and housings: 20.7 ounces, 587 grams
Weight without cameras or housings: 4.7 ounces, 134 grams
Material: High-strength aircraft-grade flexible nylon
Suggested subject-to-holder buffer while filming: 6-7 feet (to avoid parallax and stitching issues)