We're having a sale! Enjoy $75 in savings on any of our products this Memorial Day
Use the code: MemorialDay-16
Just in time for the release of the world's first modular 360 Plug-n-Play™ VR 360 video gear, we are offering $75 off for one day only on our hardware and 360CamMan software starting Sunday at midnight.
Learn about our new modular 360 Plug-n-Play Technology: Pro7 v2 
Our main product line has transitioned from 3D printed rigs to a new modular design featuring high strength polycarbonate hinged camera holders and an anodized aluminum core. This design makes it possible to easily swap camera holders for different configurations and adds durability and simple camera installation to our current solutions. With the ability to load and unload cameras in under 22 seconds, the new Pro7 v2 and Pro6 v2 are the fastest on-set multi-camera solutions on the market.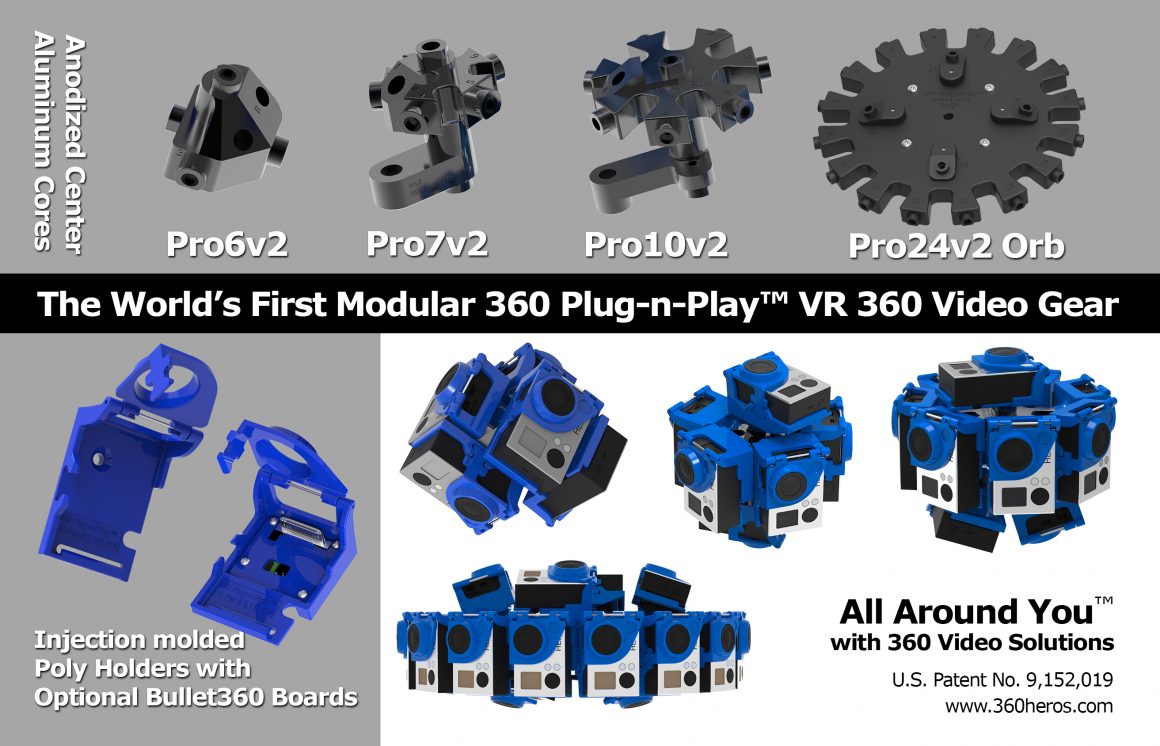 We've also introduced Bullet360 versions of our Pro6, Pro7 and Pro10 360 Plug-n-Play™ holders that feature our new camera syncing technology. Outfitted with control boards and cabling, these rigs allow users to simultaneously control all of the cameras and provide a close frame sync for post production. For example, when filming at 120fps, the Bullet360 system's sync is +/- 5fps. This makes syncing footage in post a streamlined process.
This product launch also marks the introduction of our new 360Orb 24-camera solution. With both a standard and Bullet360 versions available, this rig features extremely high degrees of frame overlap and resolution which make it ideal for professional production work and shooting in studio settings.
With our full v2 and Bullet360 lines currently in a pre-order status, we're anticipating shipping will begin the week of June 13th. For more information on our new products, ship dates or our Memorial Day sale visit our shopping center or feel free to connect with us via support @ 360rize.com.